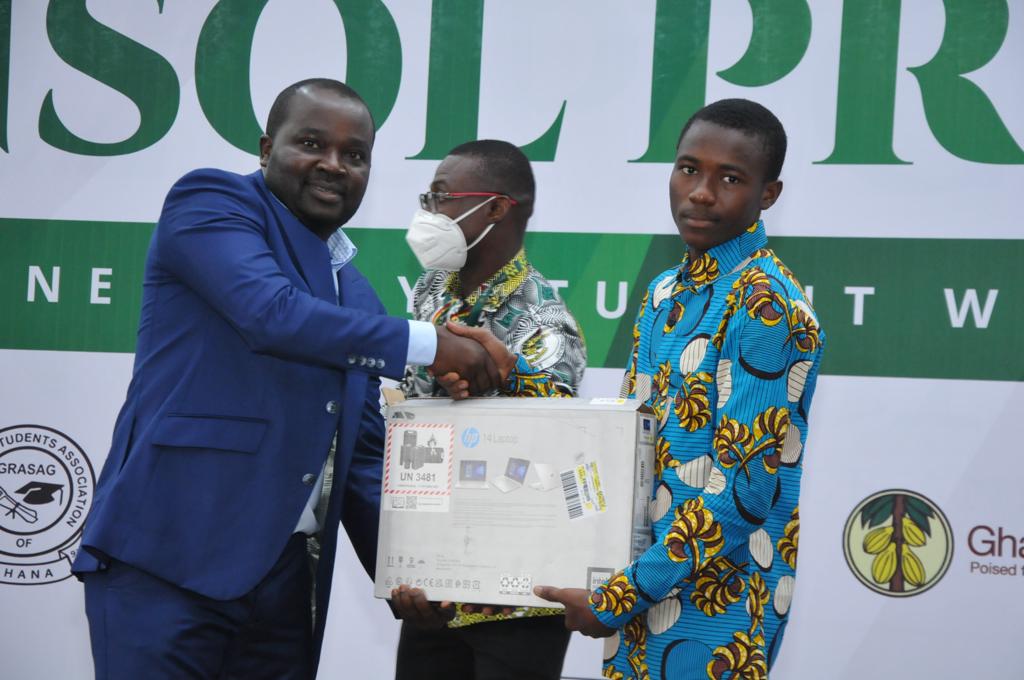 Some 793 brilliant and needy students of the Kwame Nkrumah University of Science and Technology (KNUST) have received laptops to support their education.
The project dubbed "Support One Needy Student with One Laptop" (SONSOL) was initiated by the Vice Chancellor last year to provide laptops for needy but brilliant students.
The laptops valued at GHS3, 965,000 were donated by corporate institutions, philanthropists, alumni of the university and personalities.
These include Stanbic Bank, KEK Insurance Brokers, Newmont Ghana, SIC, Cal Bank Ltd, MyTurn, Andysap Furniture, Multinec, Vesterline Company Ltd, and CBG.
Others are Ghana Institute of Surveyors, Agricultural Manufacturing Group (AMG), SRC KNUST, Mr. Frederick Attakumah, GRASAG KNUST, NUGS KNUST and Distance Learning Students' Association (DLSA).
The beneficiaries of the scheme were selected after going through a rigorous selection process to ensure only truly needy students benefit from the initiative.
Vice-Chancellor, Prof. Rita Dickson appreciated the sponsors of the scheme and called on more support from individuals and the general public.
"As we show gratitude to all our donors, we want to encourage many more to come and contribute to this worthy cause.
"We encourage corporate organisations and individuals to come to Macedonia and help by supporting our needy but brilliant students with more laptops.
"No contribution is too small," she said
She also encouraged the beneficiaries to make proper use of the laptop and work hard so that they can do the same for the younger generation.
"To you, my dear students do not forget the sacrifices and tolls which have led to your receiving these laptops today.
"I urge you to make it count by putting it to good use and working so hard to enable you to be in a position to also give to support somebody in the future," she said