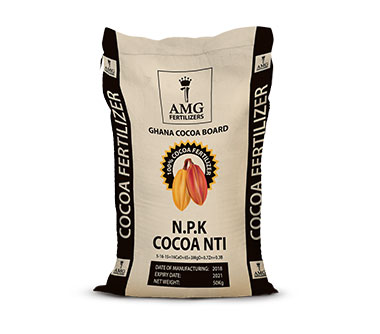 Cocoa farmers have been introduced to "Cocoa Nti", a 100 percent cocoa fertilizer full of nutrients.
The fertilizer, which is capable of reviving old cocoa trees and extending their lifespan, is expected to help the farmers produce a greater yields.
The high quality fertilizer product, which had been introduced into the Ghanaian market, has ingredient that induce cocoa trees to bear higher fruits regardless of negative external conditions.
The efficacy of the new fertiliser had been highlighted as being able to cut down on the incidence of fungal disease by strengthening and maintaining the integrity of the cell walls of cocoa pods.
N.P.K COCOA NTI
5-16-15+16CaO+6S+3MgO+0.7Zn+0.3B